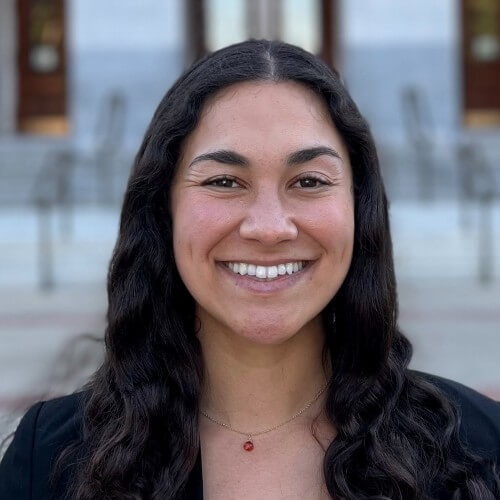 Natalie Spievack is a Senior Policy Advocate at Housing California focused on affordable housing production. In collaboration with Housing California's cross-sector allies, the Residents United Network, and key legislators, she helps champion legislative and budgetary policy priorities that expand the supply of homes that are affordable to California's lowest income households.
Natalie's work has focused on creating equitable, integrated, and inclusive neighborhoods. Before joining Housing California, she supported the California Department of Housing and Community Development's implementation of California's Affirmatively Furthering Fair Housing (AFFH) law as a researcher at the Terner Center for Housing Innovation, prepared the AFFH section of the City of Richmond's Housing Element at Just Cities, and participated in federal research and advocacy on housing and school segregation in partnership with the Poverty & Race Research Action Council. Prior to that, Natalie was a Research Analyst at the Urban Institute, where her work focused on addressing racial inequities in early childhood through higher education, the workforce, and housing. Natalie's research has appeared in Vox, NBC, The Biden Plan to Improve Racial and Economic Equity, and various academic journals.
Natalie received a Master of City Planning from the University of California, Berkeley and a Bachelor of Arts in political science and economics from the University of Wisconsin-Madison.