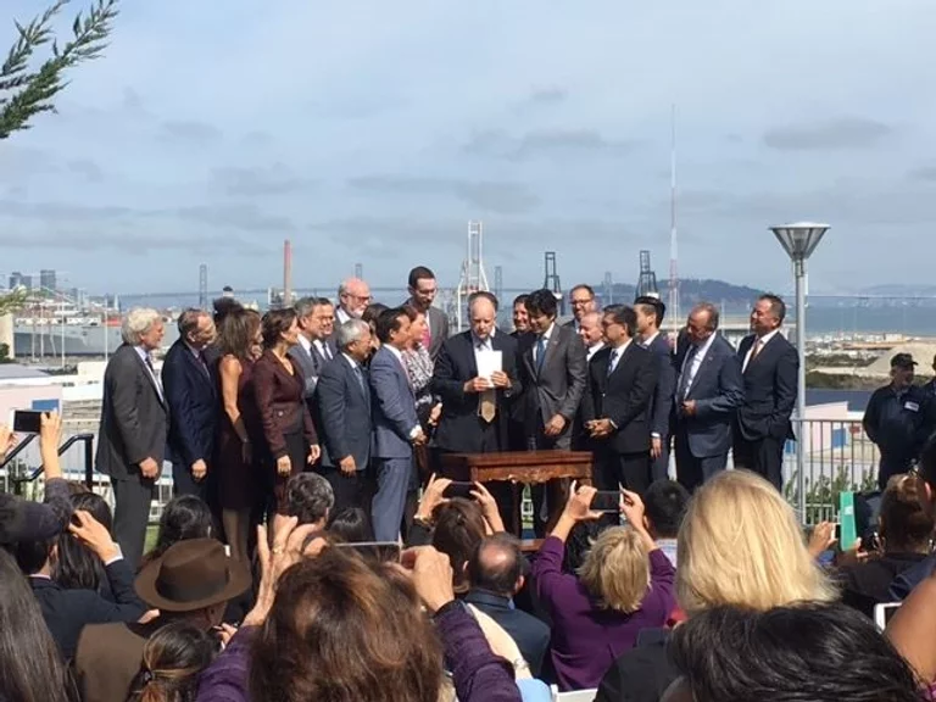 At what he called "probably the biggest bill signing" he's ever seen, Governor Jerry Brown signed 15 bills into law September 29, 2017 to address the needs of Californians most impacted by our state's housing catastrophe. The historic event in San Francisco brought together champion legislators and allies. Housing California Executive Director Lisa Hershey represented the affordable housing community, the Residents United Network, and advocacy partners.
"We are all ready for progress," Hershey said. "We look forward to building on our momentum with state leaders, community champions, and most importantly, our residents, who made the real difference in getting this legislature to hear them and take action on the top issue facing Californians today."
It is now up to us to act on these new laws. Affordable and supportive housing developers will have the opportunity to create and preserve homes statewide using funds from SB 2. Voters and organizers must start the campaign now to pass a $4 billion housing bond (SB 3) in 2018. We must all contact our local governments and work together to reinstate or create inclusionary zoning ordinances (AB 1505). And, we must continue to monitor localities to ensure proper implementation of housing elements (SB 166, AB 72, AB 1397, and more).