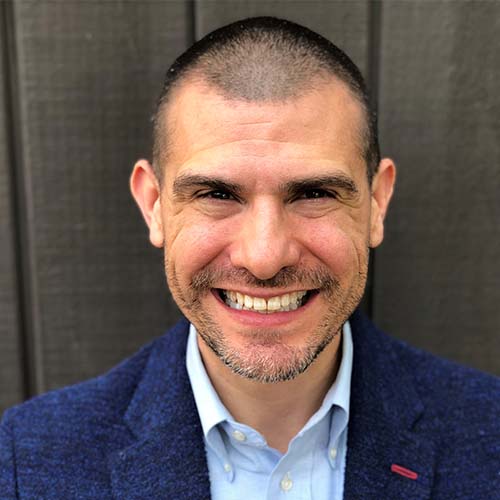 Narrative and Strategic Communications Director
Unai Montes-Irueste joined Housing California, at the end of April 2022, as the organization's Narrative and Strategic Communications Director – a new position at Housing California. Unai is responsible for leading and growing the organization's communications program, and working within Housing California's network of partners, campaign coalitions, and directly-impacted populations, to shift dominant narratives, advance racial justice and intersectional equity, and implement strategies to achieve housing for all Californians, and end homelessness statewide.
Prior to joining Housing California, Unai consulted for /ˈmantrə/, a public affairs firm he co-founded, and served as Communications Director for Assemblywoman Wendy Carrillo (AD-51). He joined Assemblywoman Carrillo's office when she was selected to serve as the Chair of the California State Assembly Budget Subcommittee on State Administration (Budget Sub 4). Unai supported Assemblywoman Carrillo in convening the California State Assembly's first Housing–Budget Sub 4 joint committee hearing on the State's role in ending homelessness, as well as the first bicameral, bipartisan, multi-committee hearing on benefits distributed by the Employment Development Department. He was charged with championing access to COVID-19 response resources, (such as vaccines, rent relief, paid sick leave, childcare, and California Earned Income Tax Credit, (CalEITC) Young Child Tax Credit, and Golden State Stimulus payments) as well as historic legislation to expand Medi-Cal, (Medicaid) clean-up poisoned communities, do away with single-use plastic waste, introduce a Green New Deal for clean vehicles and formerly-misclassified workers, sign an unprecedented agreement to tie diversity incentives to California's film and television industry tax credits, and provide reparations to Californians who were involuntarily sterilized while they were hospitalized or imprisoned.
Unai served as the Director of Communications for United Ways of California in 2019 and 2020, and led various Service Employees International Union (SEIU) communications campaigns from 2013 to 2018, (including Fight For $15, Keep Families Together, Partnership in Care, Together We Rise, Care Not Chaos/Save the ACA, Rainbows Don't Pay the Bills, Fix L.A., Rise Up Riverside, Fight 4 Health/Health 4 All, Faculty Forward, and Unions For All) as the Communications Director for the Committee of Interns and Residents, (CIR) and Senior Communication Specialist for Local 721 and Local 2015/United Long Term Care Workers (ULTCW). From 2004 through 2013, he managed electoral and advocacy campaigns in the United States and Mexico, and developed digital ethnic media as a founding member of Cuéntame, consultant and contributor to Politic365, columnist for the L.A. Progressive, Latino Rebels, GOOD, L.A. School Report, Jewish Journal, and pundit for Huffington Post Live.
Unai double majored in Government (Political Science) & Latin American and Caribbean Studies at Dartmouth College, and worked as a bilingual, public school teacher for five years in Southern California, before returning to New England for an MBA from Brandeis University's  Heller School for Social Policy and Management. He lives in Los Angeles with his wife and three children.
Email: umontes@housingca.org
Direct dial: 310.962.7369
Preferred Pronouns: he/his/él