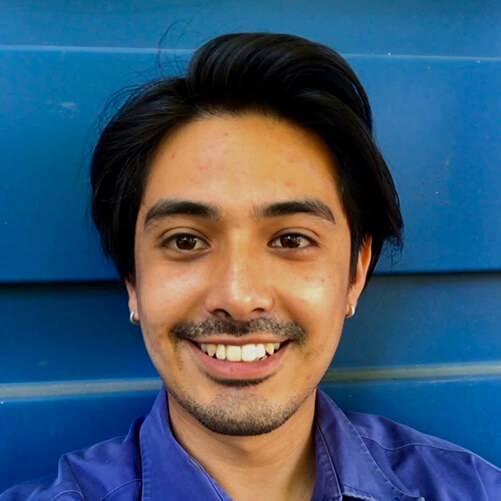 Robert Reyes Villagómez focuses on advancing Housing California's priorities to end homelessness through their work in the Residents United Network. Robert builds the statewide power of RUN by developing member leadership, supporting regional organizers, and planning long-term organizing strategy.
In 2018, Robert served as the Social Justice Fellow with the Black Belt Citizens Fighting for Health and Justice. Robert developed a citizen science based environmental testing campaign and designed a youth engagement campaign focused on the arts and civic engagement in Uniontown, Alabama. In 2019, Robert worked with Community Action for Safe Apartments (CASA) in the South Bronx. Robert organized tenant associations and trained members to lead direct actions, testify at city hearings, and push for stronger renter protections at the state level with the Housing Justice For All Coalition.
Robert received a B.A. in Anthropology and a B.A. in Environmental Studies from New York University in 2018. Robert enjoys horror movies, gardening, crafts, and organizes in his community.