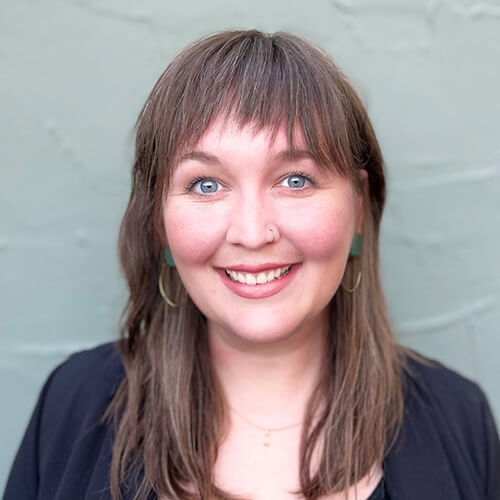 Senior Legislative Advocate
Mari Castaldi joined Housing California in October 2021 as a Senior Legislative Advocate focusing on homelessness policy. She works closely with Housing California's leadership, policy team, Board of Directors, resident leaders, and partners to advocate for policies that seek to end homelessness and advance racial and economic justice in California.
Prior to joining Housing California, Mari worked as the Director of Policy and Advocacy for the Chicago Jobs Council, a member-based organization focused on addressing structural barriers to living wage jobs and advancing equitable employment policy at the state level through workforce development. Mari also worked as a Policy Fellow for Western Center on Law and Poverty, where she supported legislative advocacy to decriminalize poverty. She started her career working with community-based organizations. As an organizer, Mari worked alongside migrant farmworkers with Immigrant Worker Project in Canton, OH. Later she coordinated the East Bay Community Law Center's Economic Security and Opportunity (ESO) Clinic and Homelessness Clinic in Berkeley, supporting low-income residents facing predatory debt and criminalization due to their poverty and homelessness.
Mari received her Master's in Public Affairs (MPA) from the Princeton University School of Public and International Affairs (SPIA) and her B.A. in Politics and Latin American Studies from Oberlin College.
Preferred Pronouns: she/her/hers