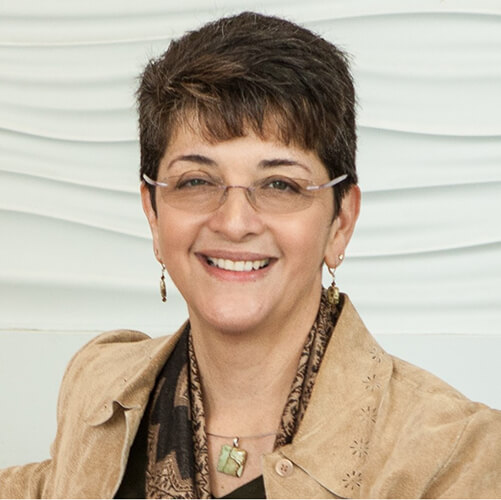 Iris Murillo serves as the Communications Manager, where she works closely with the Housing California policy and statewide organizing teams to devise and execute strategic communications plans, while contributing to multi-sector coalition efforts to advance state policy change. She drives a multi-channel communications strategy in collaboration with team members to clearly articulate Housing California's mission and vision. Working with advocacy partners and Housing California team members, she helps to promote legislative proposals combating homelessness and increasing affordable housing in our state through editorial publications and various digital outreach activities.
Prior to joining Housing California in February 2020, she served as Director of Marketing for Christian Church Homes (CCH), a faith-based non-profit affordable senior housing developer and property management organization with approximately 60 communities in nine states. At CCH, she created and managed a resident art program and expanded a digital learning program serving low-income seniors residing in their communities. Iris also collaborated with LeadingAge California to transport and prepare hundreds of affordable housing residents to lobby annually for policy change at the State Capitol. In addition, she served on the FAITHS Leadership Council at the San Francisco Foundation and as Co-Chair of Subcommittees for the Non-Profit Housing Association of Northern California's (NPH) Strategic Communication Council.
Outside of work she served as a Library Commissioner for the City of Hayward where she campaigned in support of a ballot measure to fund the development of a new city library which opened in late 2019. Iris holds a Bachelor's Degree in Computer Information Systems from Cal Poly Pomona and a Masters Degree in Business Administration from Cal State East Bay.