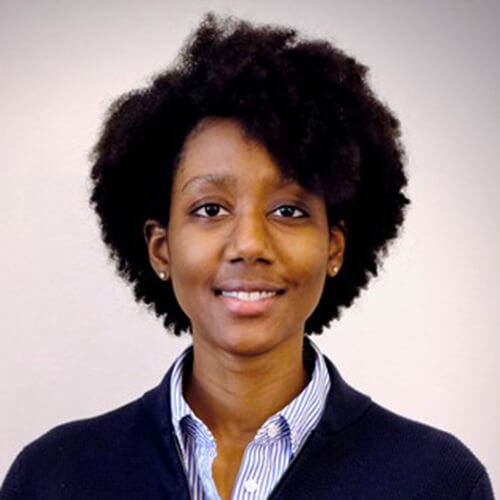 Amber-Lee Leslie joined Housing California in May 2021 as a Legislative Advocate for Land Use and Finance. She works closely with Housing California's leadership, policy and program team, Board of Directors, resident leaders, and partners to advocate for equitable land use and affordable housing development policy statewide.
Before joining Housing California, Amber-Lee was a Legislative Aide to the Land Use Policy Committee Board Chair in Fairfax County, Virginia. There, she collaborated with a variety of stakeholders to ensure that land use applications aligned community needs with local zoning ordinances and planning guidance. She was also deeply involved in policy amendments that created allowances for new residential development in a commercially-zoned area and emphasized housing diversity and affordable homeownership opportunities.
Amber-Lee has also worked as a Housing Choice Voucher Policy Analyst for a nonprofit group representing housing authorities nationwide, and as a Research Assistant on social policy issues, including affordable housing and public-private partnerships in urban areas. Amber-Lee earned a master's degree in Public Administration with a focus in urban development from Georgia State University, and a B.A. in Political Science from Emory University.