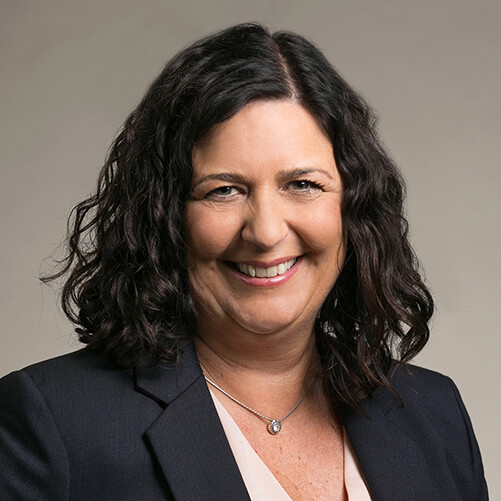 Executive Vice President & Chief Operating Officer, Abode Communities
representing the Southern California Association of Nonprofit Housing
Holly Benson is executive vice president and chief operating officer responsible for the organization's real estate development, property management and resident service divisions. As such, she oversees the production of new affordable housing; creation of new business opportunities; management of existing real estate assets; and financial and operational performance of Abode Communities' real estate portfolio and resident services program, Beyond Homes. Benson serves an integral role in operationalizing the organization's strategic plan to ensure the organization meets and exceeds its strategic goals.
With nearly 20 years in the affordable housing industry, Benson's depth of experience is underscored by her contribution to the production of more than 1,000 affordable homes and the procurement of some $300 million in loans, grants and equity from both private and public sources throughout California.
Benson is an esteemed affordable housing leader and serves as current board member and past president of the Southern California Association for Nonprofit Housing. She is a former board member of the Kennedy Commission and is often requested to serve as an industry expert by organizations such as Housing California, Urban Land Institute, Enterprise Community Partners, University of California, Los Angeles School of Public Affairs and University of Southern California School of Public Policy. Benson is passionate about advancing affordable housing policy and her expertise in the field has been featured on the Tavis Smiley Show, KNX Broadcasting and KPCC Public Radio in Los Angeles. She received a bachelor's degree in communication studies from the University of California, Los Angeles.